Say Goodbye to WFH Worries 🙌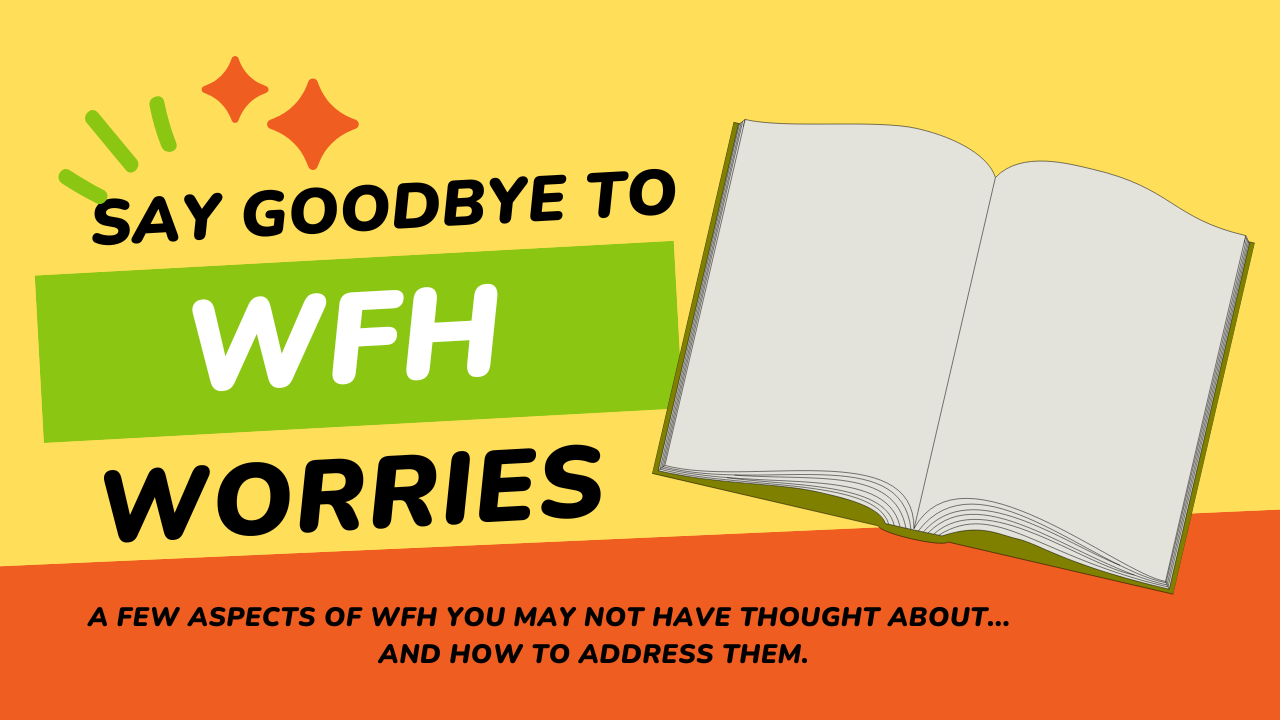 A few aspects of WFH you may not have thought about... and how to address them.
As we have shifted our way out of the pandemic, the long-term results are becoming clearly identified. Many of us have known for a while that remote work will be one of the lasting impacts of COVID-19... and our newfound love of the QR code (but this new love shall be left for another blog). This has caused employers to implement remote employee policies for both long-term and short-term arrangements. Now that we are seeing trends and expanded complexities, it is important for employers to understand and update policies and best practices in order to protect their employees and business from any legal or financial repercussions.
When creating a remote work policy, it's important to address state and federal laws that may affect your organization. Employers must determine whether they need to comply with state labor laws such as minimum wage and overtime requirements, workers' compensation laws, or other applicable state regulations. Employers must also consider any applicable federal labor laws such as the Fair Labor Standards Act (FLSA), which sets standards for minimum wages, overtime pay, recordkeeping, and child labor laws.
Having remote employees working in different countries outside of the US adds an extra layer of complexity when it comes to compliance. It is important that employers understand and comply with any applicable international labor laws, including those related to wages or benefits, worker safety, and other local legal requirements that may apply depending on the jurisdiction where the employee works. Here's a helpful article by Willis Towers Watson highlighting recent regulations introduced around the world.
In addition to understanding relevant regulations, employers must also consider best practices when managing remote workers. This includes setting expectations for communication, ensuring that employees have access to the necessary tools and resources to do their jobs effectively, and providing support as needed throughout their employment. Employers should also make sure they are clear about what is expected of remote workers in terms of availability, performance standards, and any other applicable policies.
When creating a remote work policy, employers should include the following highlights:
- A description of the job duties and responsibilities for each role
- Guidelines for how to access resources remotely such as software or systems
- Procedures for communicating with coworkers and supervisors
- Expectations around working hours and availability
- Procedures to document work hours and progress
- Information on how to handle any potential security or privacy risks
In addition to a remote work policy, employers need to beef up their conflict of interest policy. According to ResumeBuilder.com, 39% of the remote workforce is holding a 2nd full-time job. Often times these two positions are being performed at the same time, creating the potential for payroll fraud and other risks.
Finally, employers should ensure that all remote workers understand their rights and obligations under the remote work policy. They should also provide a system for feedback and address any complaints in a timely manner. This will help ensure that remote workers are treated fairly and with respect.
Remote work policies can be complicated but with the right guidance, employers can ensure that their remote workers are safe and productive while working from home. Employers should consider state and federal laws as well as best practices for managing remote employees in order to create a successful policy that protects both the business and its employees.
Stay connected with news and updates!
Join our mailing list to receive the latest news and updates from our team and a FREE gift! We are HR so privacy is how we roll, your information will not be shared.